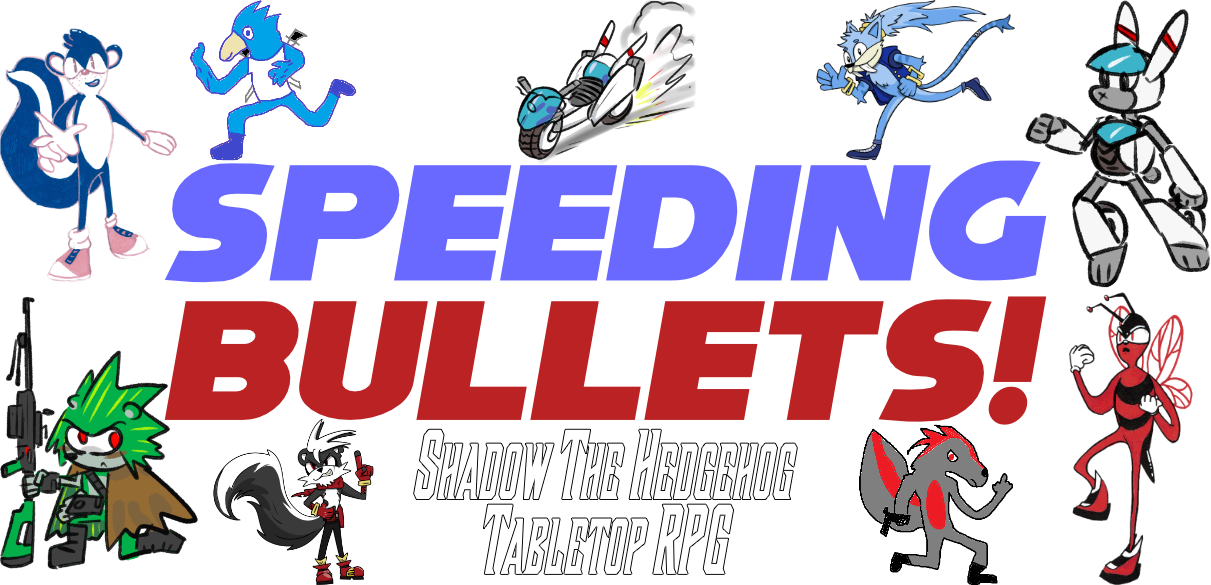 SPEEDING BULLETS!
A downloadable ultimate game form
"The only good Sonic the Hedgehog tabletop RPG."
In SPEEDING BULLETS!, you play as three to five intrepid, plucky anthropomorphic animals on a quest to save the day- or end it. It's up to you, some six-sided dice, and your beloved SO (Shadow Operator) to determine the fate of the world.

SPEEDING BULLETS! is a single-page Lasers and Feelings hack where your stats are FAST! (hero) and GUN! (antihero). You and your friends will create Sonic OCs, randomly assign them backstories like "Dark Warrior's Advent" or "Purification via Ruination" from a table of 326 genders, and put them up against insurmountable odds, Dr. Robotnik, and their own rivals. You can sample the available genders with the generator at https://princess.software/bullet/.

SPEEDING BULLETS! was made in about 24 hours by Princess Grace, @junipertheory, Hex Bomb, Heather Flowers, and others who know what they did.
SPEEDING BULLETS! would be much less fun without sonicretro.org's list of every Shadow the Hedgehog ending.
Fast the Skunk and Gun the Bee by
Aaron El Sabrout

Wheelie the Motorbunny and
Needless the Hedgehog by Sadie the Rabbot

Fast the Bird and Gun the Skunk by [redacted]




Fast the Saber-Cat and Gun the Skunk by
Who-is-Page
Please don't feel obliged to actually pay for this. I just thought it'd be funny to charge one cent for every Shadow The Hedgehog ending.
Download
Click download now to get access to the following files:
Speeding Bullets (Color, Watermarked)
393 kB
Speeding Bullets (Color)
81 kB
Speeding Bullets (Printable Black and White)
76 kB
Speeding Bullets (No Swears, Color)
82 kB
Speeding Bullets (No Swears, Printable Black and White)
76 kB